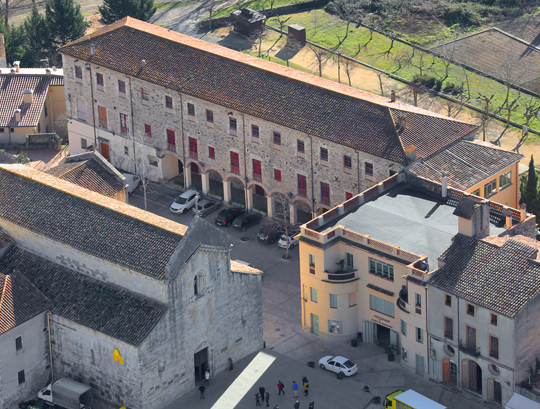 A new pioneering amenity
Circusland is the only European patrimonial institution dedicated exclusively to the history and the present activity of the circus world. The mission of the Palau del Circ will be to collect, conserve, research, disseminate and exhibit the cultural legacy that the circus has generated all over the world since its origins.
Circusland will be a non-profit private institution which will be in charge of creating, conserving, researching, disseminating and exhibiting a permanent collection of cultural assets related with the circus arts; organising temporary exhibitions, cultivating and fostering the circus and its world to the media, directing suitable activities that stimulate the visitors' artistic and cultural development, and carrying out and participating in events of national and international importance.
An exhibition for dreaming and learning
Circusland aims to invite its visitors to take a journey through the arts of the circus and its origins, history and evolution. Arranged over three floors, the various halls explain to the visitors the 250-year history of the circus by way of a journey through the various disciplines of the ring: acrobats, balancing acts, magicians, jugglers, trapeze artists… An attractive presentation will welcome visitors and transportthem into a magical world through the halls of the former Benedictinemonastery of Sant Pere, from the thousand-year-old Chinese acrobatics to the Cirque du Soleil, not forgetting the jesters of the Middle Ages, the predecessors of today's jugglers.
The assembly of the exhibition will follow the principles of specialist stage designers. Far from being a collector's museum dominated by objects and their quantity, at Circusland the items will articulate a discourse with different levels of reading according to the age, origin or cultural knowledge of each individual visitor.