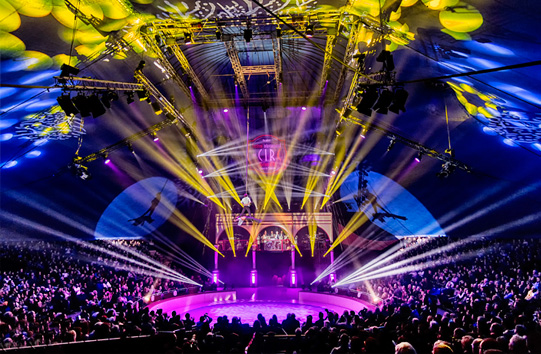 Circus Arts Foundation: passion

 

for high-quality Circus
Created at the end of 2011, Circus Arts Foundationis today one of the leading international circus promoters in its sector. A non-profit private cultural foundation, it was formed with the aim of exalting the circus, championing this spectacle as an integral part of our culture.
Today, its different productions are seen by over 60,000 spectators every year, either at the Elefant d'Or International Circus Festival, one of the world's five most important, the Grand Christmas Circus of Girona or the Circus World Market. They all attract publics of all ages who discover top-class circus shows with a cast list of great performers.
Principal mission
Its articles of incorporation declare that the Foundation's prime mission is "to promote, foster, disseminate, enhance, protect and defend, in the territory of the Spanish state and that of any other state, the Circus spectacle understood as a scenic art, an entertainment, an integral part of our culture, a paradigm of multiculturality; its artists, its memory and its patrimony."