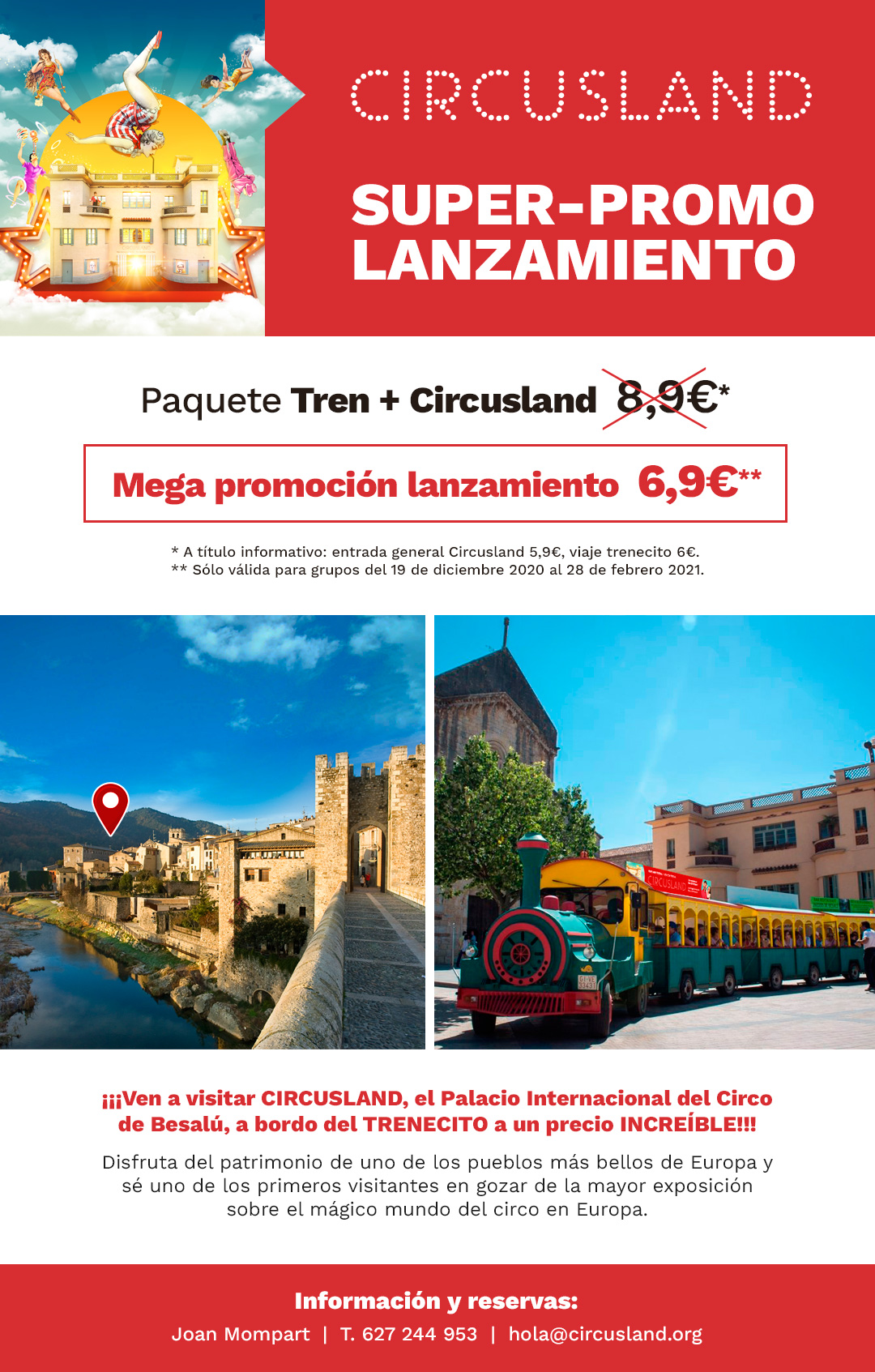 The charm of a unique medieval setting
Strolling around the old town of Besalú means taking a journey into the Middle Ages. The town's present-day layout largely reveals its medieval structure, with the existence of important buildings like the church of the Monastery of Sant Pere, the old pilgrims' hospital, the Cornellà house, the church of Sant Vicenç or the Gothic Hall of the Palace of the Royal Curia. In the call, the Jewish quarter, the principal attraction is the mikveh, one of the few surviving Jewish ritual baths, and there is also one of the best views of the River Fluvià.
But without a doubt the town's classic symbol is the Old Bridge, a construction that is remarkable both for its dimensions and for its shape, forming an angle across the river. The oldest document referring to it dates from 1075, the probable date of the original construction, but floods, overflows and the town's defensive requirements necessitated its reconstruction in the 14thcentury, remaining intact until the Spanish Civil War. The bridge's present-day appearance is a reconstruction from the early 1960s.
The monumental importance of Besalú is based essentially on its great overall value and its unity, which make it one of the most important and singular examples of Catalonia's medieval complexes. For this reason, every year the town receives thousands of visitors from home and abroad who delight in discovering its charms.